Partnerka a rodina patří mezi nejbližší a nejpravdivější zdroje poznání, inspirace a možností pro osobní rozvoj. Bohužel žijeme ve spotřební době, kdy jsme zvyklí nefunkční věci vyměnit, místo abychom je opravili. Něco nám nefunguje a často se to snažíme vyměnit dřív, než zjistíme příčinu závady.
Jenže nefunkční postoje a koncepty nám nikdo nevymění. Vlastně mi výraz "vyměnit" nesedí. Lépe mi sedí slovo "opravit". Protože výraz "vyměnit" svádí k představě, že musíme najít nový koncept a vyměnit ho za starý, což může být náročné udělat a ustát. To máte jako s dietou nebo kouřením – ze dne na den vyměníte jeden koncept za druhý a pravděpodobně se vrátíte zpět do staré koleje. Nebo si najdete nějakého guru, který vám vymění názory… To nezní jako "žít svůj život", že? Postupné změny – opravy – s těmi se lze snáze sžít, přináší nové zkušenosti a přepisují zkušenosti staré. Stačí chtít, srovnat si priority, najít novou vizi a snažit se objevovat, vyvíjet se a opravovat to nefunkční a narovnávat pokroucené. S velkou pravděpodobností tak půjdeme po dobré cestě a s pocitem štěstí, který si nepotřebujeme vysvětlovat, protože to budeme vědět, budeme to cítit až v morku kostí, budeme to mít "po ruce".
Občas se klientů ptám, co by chtěli mít jednoho dne napsáno na náhrobním kameni. Možná to zní morbidně, protože u nás nejsme zvyklí s představou vlastní smrti pracovat. Vědomí si vlastní dočasnosti nás však může velmi silně ponouknout k tomu, abychom chtěli, abychom se snažili, abychom hledali a nacházeli způsoby, jak prožít život k naší spokojenosti.
A tak mám pro chlapy, kteří opouští své rodiny otázku: Co chcete mít na svém náhrobním kameni za epitaf? Na co chcete myslet, až budete umírat? Bude to radost z toho, že jste se věnovali svým koníčkům? Bude to radost z toho, že jste své partnerky měnili jako auta na leasing – nikdy jste se nedočkali trápení do kopce či dokonce koroze karoserie? Budete mít radost z dětí, které vychoval někdo jiný?
Petr Hadač
muž, facilitátor mužských a mužsko-ženských kruhů a člen rodiny, kterou založil a opustil jiný muž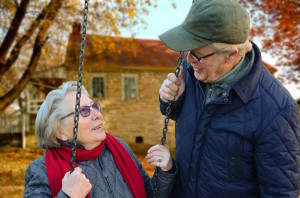 Dovětek: V pohádce Auta 2 mě potěšilo, že jeden auťák-odtahovák si nechtěl nechat opravit šrámy a promáčknutí na své karoserii z toho důvodu, že mu připomínaly zážitky s jeho nejlepším kamarádem. Zakoukala se do něj auto-dáma, která s tímto auťákem zažila dramatické momenty a odnesla si z nich šrámy. Nenechala si je opravit, protože k nim přišla při zážitcích s oním auťákem-odtahovákem. Koukám na to a pak si vzpomenu, jak si chlapi stěžují, že jejich ženy mají po porodech jejich společných dětí strie, změněné tělesné proporce a kila navíc a koukají po mladších ročnících, se kterými by byl život "pohádkovější"… Bylo by fajn, kdybychom si o pohádkách víc povídali, ne je jen konzumovali jako popcorn nebo brambůrky 😉